Car customizations, diagnostics, service tools and live data parameters with Carista
Explore different hidden settings.
Choose from a list of available options.
Modify each customization easily.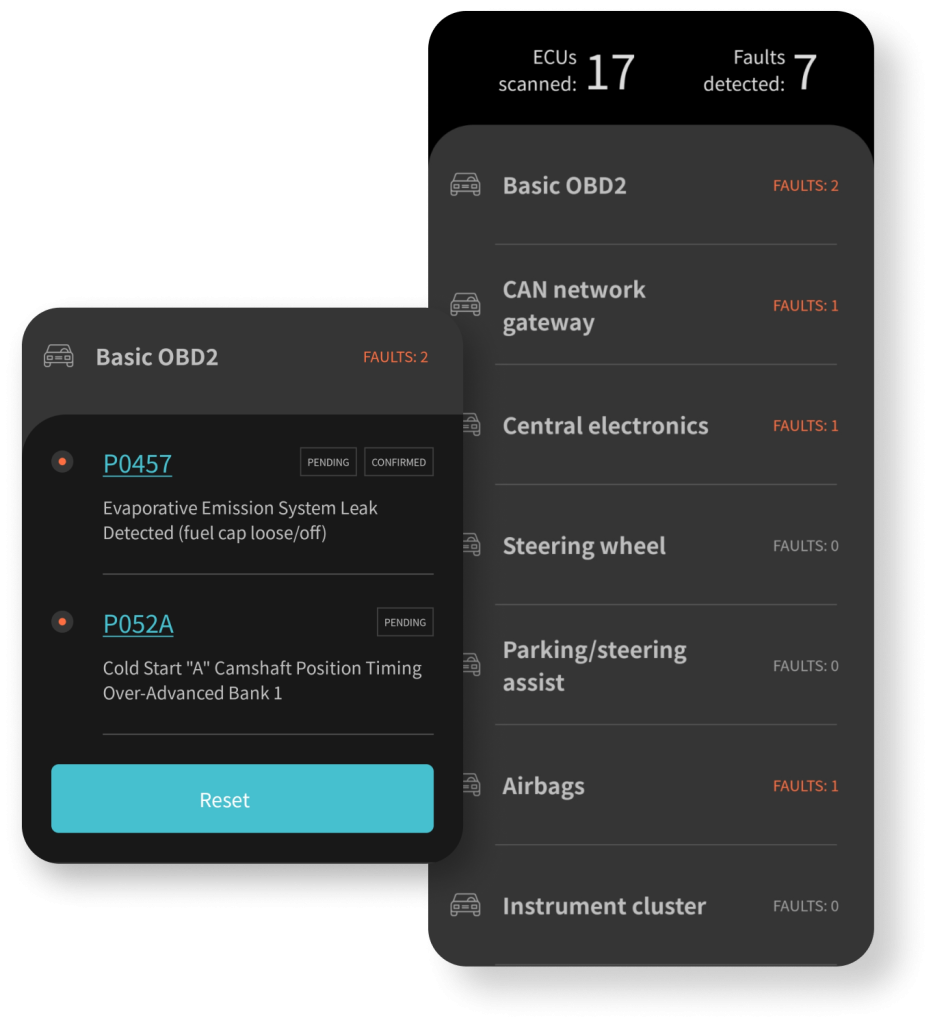 Diagnose all electronic control units in your car.
Decode the meaning of your vehicle's fault codes.
Choose from a variety of service tools.
Perform the required maintenance yourself.
Track your current vehicle's performance.
Dive into real-time parameters.
Check what we support for your car